Services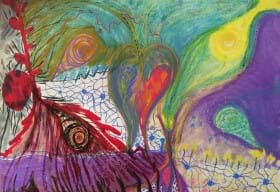 Individual sessions
Family sandplay and clay therapy sessions
Packaged sessions of 4
Group sessions
Skype sessions
Customised workshops
Not for profit - we welcome affiliate relationships.
EAP programs
Supervision
Supervision groups commence April each year - small groups of 5
Supervision for ANZATA and ACATA members
Supervision for Art Therapy Students
Supervision for therapists, health and educational professionals who work creatively.
Health Professionals: Who cares for you?
Relationship breakdown, 'Burn Out' and 'FOI': Specialised support and therapy sessions for Health Professionals. Art4success and Artplaywa work with you to develop the best self-care program that can be maintained and fun. We need healthy Therapists and Health Professionals to become role models for clients and society. We work holistically, revive your senses and guide you to new perspectives through creative therapies. Self-care that's fun!
Carers
Both Janeen and Rozz have been a carer for significant family members. We understand the responsibilities associated with providing a safe and nurturing environment as well as being an advocate for the person you care for. We also understand the conflicting emotions when providing this care. A confidential, independent ear and a place to work through these feelings is what we provide and is very important. Future planning and self-development is also a part of maintaining focus and perspective on your own life pursuits during these times. We need to be cared for in order to be the best Carers.
Fertility
Independent personal sessions for clients undertaking fertility treatment. Men and women who have experienced medical interventions affecting intimacy in their relationships.
We also provide personal development for clients seeking direction, regaining purpose and significance, post fertility treatment and living without children.