Expressive Therapy
Unlock Your Emotional Expression - Expressive Therapy is Australia
The Art of Success is dedicated to empowering individuals to discover and communicate their feelings through transformative psychotherapy services. However, we provide Expression Therapy, NDIS and Expressive Therapy services. We promote emotional recovery, development and self-discovery through innovative and nonverbal norms.


Our Services
Australian Expression Therapy
Our Expression Therapy sessions in Australia provide an innovative and safe space for clients to study their emotions, ideas and experiences through various creative mediums such as art, music, love, emotion and location. This method enables self-expression and boosts emotional well-being. 
NDIS Expression therapy
We are proud to be an NDIS Registered Accelerator Provider. This suggests we deliver custom-made therapeutic services for NDIS participants, encouraging emotional development and self-awareness via innovative expression.
Expedited Therapy Services in Western Australia
For clients seeking expressive therapy services in Western Australia, our experienced therapists offer a range of exp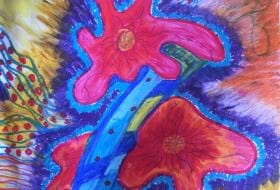 Why choose our Expressive Therapy Services in Western Australia?
We provide end-to-end NDIS support services to ensure you get the support and care you need.
We listen to and understand your needs and requirements to design a personalised support plan for your NDIS goals.
We provide a safe environment for NDIS participants and enhance their ability to live on their own terms.
We live our values ​​and strive to achieve our vision by providing effective support services.
Our support staff are exposed to a variety of environments to ensure that all your needs and requirements are met. 
FAQ
Is expressive therapy appropriate for all people?
Yes, expressive therapy benefits people of all ages and levels of experience, particularly those looking for alternate ways to process their feelings and experiences.
What can I anticipate from a session of expressive therapy? 
Under the supervision of one of our licenced therapists, you will be encouraged to express yourself artistically through a variety of art mediums during your expressive therapy session.
Do I require creative abilities to aid with expressive therapy?
No prior inventive abilities are required. Self-expression, not skill, is the focus of expressive therapy.
Contact Us Now
With Art 4 Success, you may embrace emotional freedom and unleash your creative potential. To begin a transforming journey towards self-discovery and spirited well-being, schedule your Expression Therapy appointment right away. To start the process of emotional development and healing, get in touch with us right away!