Janeen Cameron
Creativity Psychotherapist & Executive Life Coach
Imagine, Create, Achieve!
"Every person has the innate resources within to find the meaning to their life. It's a matter of finding the guidance to be able to negotiate the maze and find your inner strengths." - Janeen Cameron
Our unique point of difference is the way in which we listen to language, intuitively analyse each situation, then develop an individual program to unlock and resolve your specific areas of challenge and concern.
With over 30 years of experience we have developed tools to reach and interact with people and establish mutual trust to support you in developing confidence to become who you want to be. We use creativity as a catalyst for change and healing. The consulting expertise of Art4Success establishes and maintains a discreet comfortable environment where artistic expression and neuroscience complement each other.
Regardless of your personal situation we specialize in facilitating profound breakthroughs and insights. You will become aware of blocks to your success enabling you to move forward and realise your dreams.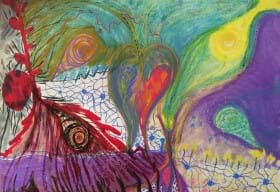 Clinical Supervision & Mentoring
Maintain your professional registration and ongoing personal and professional development. Supervision groups and individual supervision sessions are available online and face to face.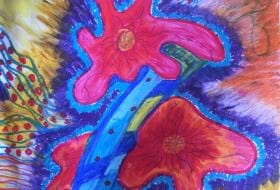 Art Therapy
Art therapy is particularly useful for people that have difficulty verbalising their feelings (such as children and migrants), trauma and PTSD, those suffering from mental and/or physical health problems or for those where verbal psychotherapy has been unsuccessful.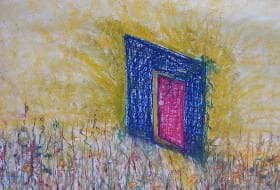 Children and Families
Art Therapy and developing Creative Expression are used as a means of self-expression and healing for Children and Teens. At a time when kids are less communicative and social, creative artplay can be the language of choice.
A huge thank you Janeen, I can't believe I have started back at university with motivation and vigour. Actually I do believe, now I can achieve whatever I put my mind to. My big breakthrough was when I was in the clay circle and I made the gateway and bridge across my then current situation. I could finally see what direction I needed to take.
Dear Janeen, thank you for being really patient with me, I wasn't always very nice in my sessions. I looked forward to having a place to come and make my feelings and talk when I wanted to. You always asked what's my takeaway after each session - I know I'm not always going to please everyone, but I'm ok as me. I feel the pressure has lifted, just l…
I would like to thank you for showing me the way forward, in how best to live my life. The Disc Profile was so accurate, and as we discussed, if I was to continue on the same path, I could have easily "crash and burnt". To now have the understanding, that I was going against the grain and trying to be someone I was not, made so much sense to me. I rem…