Janeen Cameron
Creativity Psychotherapist & Executive Life Coach
Imagine, Create, Achieve!
"Every person has the innate resources within to find the meaning to their life. It's a matter of finding the guidance to be able to negotiate the maze and find your inner strengths." - Janeen Cameron
Our unique point of difference is the way in which we listen to language, intuitively analyse each situation, then develop an individual program to unlock and resolve your specific areas of challenge and concern.
With over 30 years of experience we have developed tools to reach and interact with people and establish mutual trust to support you in developing confidence to become who you want to be. We use creativity as a catalyst for change and healing. The consulting expertise of Art 4 Success establishes and maintains a discreet comfortable environment where artistic expression and neuroscience complement each other.
Regardless of your personal situation we specialize in facilitating profound breakthroughs and insights. You will become aware of blocks to your success enabling you to move forward and realise your dreams.
Welcome to Art 4 Success - Your Path to Emotional Wellness
At our Art 4 Success, everyone can overcome challenges and unleash their inner healing possibility. We are a dedicated team of competent and compassionate psychotherapists in Western Australia and other regions, dedicated to providing transformative therapy services that meet individual particular needs. Our holistic process combines evidence-based techniques and innovative art therapies to promote passionate growth, self-discovery and empowerment.
Our Psychotherapy Services


Art therapy is vital for NDIS participants under the National Disability Insurance Scheme (NDIS). Our NDIS art therapy sessions provide participants a secure and definitive space to communicate, explore feelings and enhance their well-being.
EMDR (Eye Movement Desensitization and Reprocessing) Therapy
EMDR therapy is a technological approach that helps process traumatic memories and experiences. Our EMDR therapists are qualified to advise their patients through this transformational process, promoting recovery and lowering the expressive effect of ex-concussion.
Western Australia Trauma Therapy
Trauma can depart severe emotional scars that affect all parts of life. Our psychotherapist services in Perth, Western Australia and other places are organised to meet the particular needs of trauma survivors.
Sensory psychomotor therapy is a corporal approach acknowledging the profound link between mind and body. Our trained therapists help patients process unresolved trauma and negative emotions by concentrating on their physical senses and actions.
Australian Expression Therapy
Our expressive therapy sessions deliver a creative outlet for those who want to research and process their emotions without words. Through art, music and exercise, clients can delve into their internal worlds, gain wisdom and find new ways to face life's challenges.
Why Choose Art 4 Success?
Skilled and caring therapists:
Our professional, authorised psychotherapists are dedicated to delivering empathetic care in a safe, non-judgmental environment.
We acknowledge that each individual is exceptional, as is their background. Our holistic procedure manages emotional, cognitive and biological aspects, tailoring treatments to meet individual needs effectively.
Our therapies are based on evidence-based courses, securing the most elevated measures of care and significance to help patients gain their therapy ideals.
Integrating innovative art therapies, such as art therapy and expression therapy, offers unusual and innovative ways to analyse sentiments and understandings and encourage development.
Customer security is critical to us. Our psychotherapist services maintain a safe and secure environment for all therapy sessions, ensuring your ease and trust in our services.


Take the First Step to Healing
At Art 4 Success, we strongly believe that healing is a possible journey, and we are here to support you every step of the way. If you seek support for trauma recovery, NDIS art therapy or individual growth through expressive therapies, our trained psychotherapists will conduct you towards your feelings of happiness!
FAQ
How long do therapy sessions last?
The length of sessions counters according to individual needs, commonly 50 to 90 minutes.
Is the therapy confidential?
Absolutely! Your privacy and safety are crucial to us.
Do you offer virtual therapy options?
Yes, we offer in-person and virtual therapy choices for your comfort.
Call for Emotional Healing Today!
Take charge of your emotional well-being with The Art of 4 Success. Our specialist psychotherapist services in Perth offer NDIS Art Therapy, EMDR Therapy, Trauma Therapy, Psychomotor Therapy and Expressive Therapy. Start your healing and empowering journey now!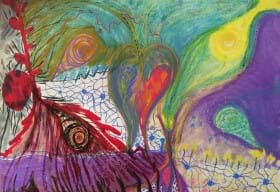 Clinical Supervision & Mentoring
Maintain your professional registration and ongoing personal and professional development. Supervision groups and individual supervision sessions are available online and face to face.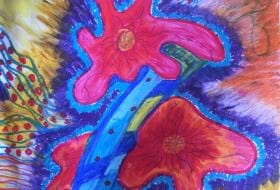 Art Therapy
Art therapy is particularly useful for people that have difficulty verbalising their feelings (such as children and migrants), trauma and PTSD, those suffering from mental and/or physical health problems or for those where verbal psychotherapy has been unsuccessful.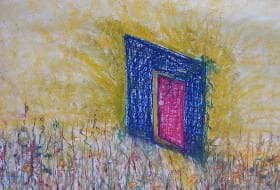 Children and Families
Art Therapy and developing Creative Expression are used as a means of self-expression and healing for Children and Teens. At a time when kids are less communicative and social, creative artplay can be the language of choice.
A huge thank you Janeen, I can't believe I have started back at university with motivation and vigour. Actually I do believe, now I can achieve whatever I put my mind to. My big breakthrough was when I was in the clay circle and I made the gateway and bridge across my then current situation. I could finally see what direction I needed to take.
Dear Janeen, thank you for being really patient with me, I wasn't always very nice in my sessions. I looked forward to having a place to come and make my feelings and talk when I wanted to. You always asked what's my takeaway after each session - I know I'm not always going to please everyone, but I'm ok as me. I feel the pressure has lifted, just l…
I would like to thank you for showing me the way forward, in how best to live my life. The Disc Profile was so accurate, and as we discussed, if I was to continue on the same path, I could have easily "crash and burnt". To now have the understanding, that I was going against the grain and trying to be someone I was not, made so much sense to me. I rem…