Art Therapy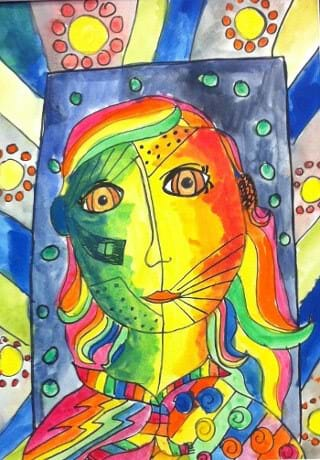 Art therapy is a psychotherapy modality that utilises creative outlets to improve and enhance physical, mental and emotional well-being. Therapists are trained to use visual arts such as painting, drawing, sculpture, sand-play, clay therapy and craft under a psychoanalytical theoretical-based framework with set boundaries to promote self-expression, self-awareness and self-development. Ultimately this empowers the client to achieve positive outcomes in their life. Other methods such as storytelling, drama/psychodrama, creative writing, dreams, symbolism, dance, rhythm, music and poetry are also considered forms of transpersonal art therapy.
Art therapy is particularly useful for people that have difficulty verbalising their feelings (such as children and migrants), trauma and PTSD, those suffering from mental and/or physical health problems or for those where verbal psychotherapy has been unsuccessful. Working with art allows the client to visualise and externalise emotions and feelings, into artwork, constructing a sensory depth to its expression. People, places and problems can be seen as 'separate' from the client. This creates an incredible sense of safety and possibilities: to view hardships as a temporary phase in an ever changing life.
There is no prerequisite in creative ability and the focus is not on the final product but the journey. The therapist emphasises client-facilitated meaning making and creative process to uncover meaningful, character-building truths in a nurturing environment.
Arts therapy can encourage clients to:
Express feelings that may be difficult to verbalize
Explore their imagination and creativity
Develop healthy coping skills and focus
Improve self-esteem and confidence
Identify and clarify issues and concerns
Increase communication skills
Share in a safe nurturing environment
Improve motor skills and physical co-ordination
Identify blocks to emotional expression and personal growth.
Art Psychotherapist and Art Therapist:
Art Psychotherapist and Art Therapist: The difference is the level of training attained. Traditionally, Art Psychotherapists have attained a postgraduate Masters Degree or above in Arts Therapy. Art Therapists have attained a Diploma or Advanced Diploma in Arts Therapy.
In Australia, a Bachelor of Arts Psychotherapy is also available as of 2017. This new undergraduate degree will undoubtedly impact the face of Arts Therapy status within Australia.
Best NDIS Art Therapy Consultant in Western Australia Offers Effective Therapeutic Solutions
When it comes to creative and highly effective NDIS art therapy, Art 4 Success is next to none. Our dedicated team of skilled and compassionate consultants provides personalised therapeutic solutions for people with high support needs under NDIS. Experience an innovative approach that can promote healing, personal growth through the power of art with the Best NDIS Art Therapists.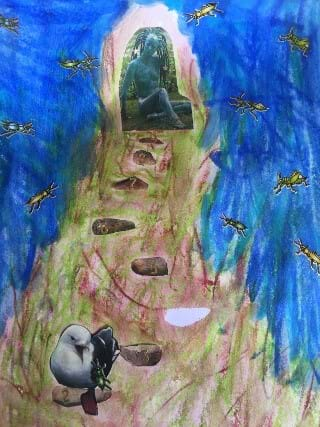 Creative Art Therapy Tailored for NDIS Participants
At Art 4 Success, we identify the unique needs of each participant and offer personalised Art Therapy Counselling tailored to meet those requirements. Through various art forms such as painting, sculpting, drawing etc our Best Art Therapists Western Australia assist participants explore emotions and boost communication skills. Our tailored approach is aimed to foster self-esteem, emotional resilience and empower participants to achieve their life goals.
Individualised Art Psychotherapy Services by Compassionate Art Therapy Consultant
Art 4 Success specialises in offering holistic Art Psychotherapy Services with a person-centred approach, combining art-making and psychotherapy to nurture the subconscious emotions and experiences of NDIS participants. Through creative art therapy, individuals can get an opportunity to explore their inner world, boost personal growth and promote emotional healing. Art Therapy Counselling works incredibly well in addressing depression, anxiety, trauma and a host of mental health conditions faced by people with mobility restrictions.
Why Choose Us As Your Trusted NDIS Art Therapy Consultant?
When it comes to Art Therapy Perth, we stand out for our commitment to excellence, individualised approach and dedicated team of compassionate therapists, who strive to offer none but effective counselling. Our specialised Art Psychotherapy Services is designed to address conventional treatments with a holistic approach and integrated healing experience that can help participants lead a happy and fulfilling life.
FAQ's 
Who is eligible for NDIS Art Therapy Services?
Participants who are registered under NDIS and have an approved plan for therapeutic services can access NDIS art therapy services. However, the eligibility criteria is determined based on specific disability needs and goals mentioned in the NDIS plan.
How Can Creative Art Therapy Benefit Me?
Our creative art therapy is designed to empower emotional resilience, boost communication skills, self-awareness and reduce stress, anxiety and depression. You can experience increased socialisation and an in-depth sense of belonging through group art therapy sessions. 
Do you want to experience the best Art Therapy in Perth by specialists? Join us in this incredible journey of healing and empowerment today and lead a happy life! Book your session today.