Art Therapy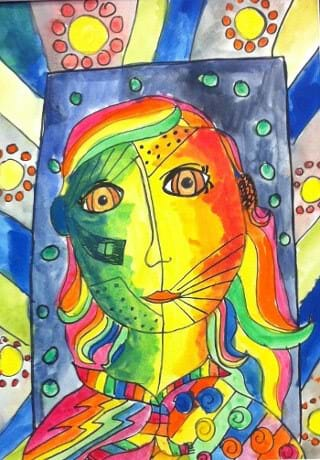 Art therapy is a psychotherapy modality that utilises creative outlets to improve and enhance physical, mental and emotional well-being. Therapists are trained to use visual arts such as painting, drawing, sculpture, sand-play, clay therapy and craft under a psychoanalytical theoretical-based framework with set boundaries to promote self-expression, self-awareness and self-development. Ultimately this empowers the client to achieve positive outcomes in their life. Other methods such as storytelling, drama/psychodrama, creative writing, dreams, symbolism, dance, rhythm, music and poetry are also considered forms of transpersonal art therapy.
Art therapy is particularly useful for people that have difficulty verbalising their feelings (such as children and migrants), trauma and PTSD, those suffering from mental and/or physical health problems or for those where verbal psychotherapy has been unsuccessful. Working with art allows the client to visualise and externalise emotions and feelings, into artwork, constructing a sensory depth to its expression. People, places and problems can be seen as 'separate' from the client. This creates an incredible sense of safety and possibilities: to view hardships as a temporary phase in an ever changing life.
There is no prerequisite in creative ability and the focus is not on the final product but the journey. The therapist emphasises client-facilitated meaning making and creative process to uncover meaningful, character-building truths in a nurturing environment.
Arts therapy can encourage clients to:
Express feelings that may be difficult to verbalize
Explore their imagination and creativity
Develop healthy coping skills and focus
Improve self-esteem and confidence
Identify and clarify issues and concerns
Increase communication skills
Share in a safe nurturing environment
Improve motor skills and physical co-ordination
Identify blocks to emotional expression and personal growth.
Art Psychotherapist and Art Therapist:
Art Psychotherapist and Art Therapist: The difference is the level of training attained. Traditionally, Art Psychotherapists have attained a postgraduate Masters Degree or above in Arts Therapy. Art Therapists have attained a Diploma or Advanced Diploma in Arts Therapy.
In Australia, a Bachelor of Arts Psychotherapy is also available as of 2017. This new undergraduate degree will undoubtedly impact the face of Arts Therapy status within Australia.